Personalizing Lessons
Scenario:
You would like to add, remove, or modify activities in a Speak Agent lesson to meet the needs of your students.
Steps for Personalizing a Speak Agent Lesson:
1. Select the title of the lesson you'd like to personalize.
2. Click Copy to create your own copy of the original lesson.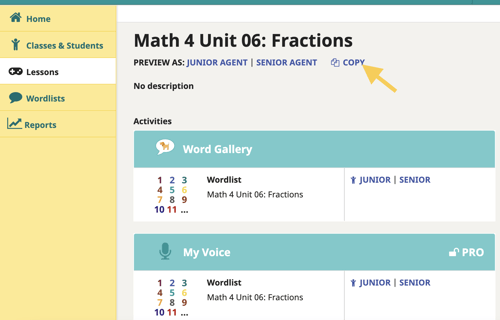 3. Rename your lesson and set it to either Public (to share with all Speak Agent users) or Private (to share with Speak Agent users in your organization).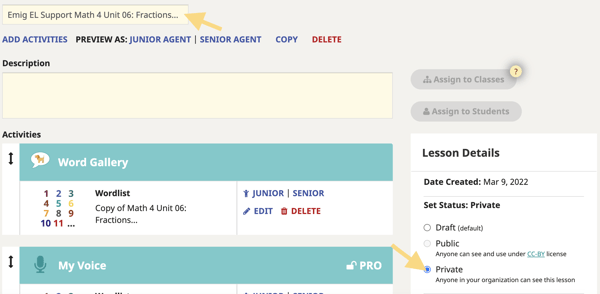 4. Change the order of the activities by clicking and dragging the tiles.
5. Remove activities by clicking Delete. You can always restore the activity if you change your mind!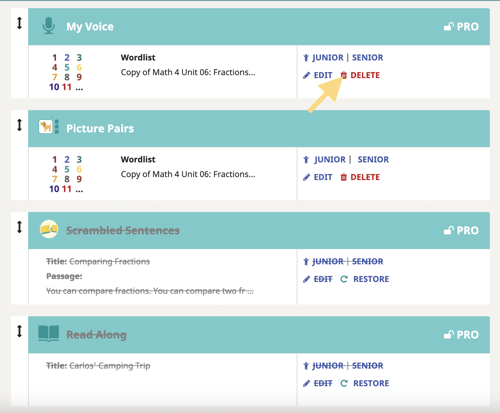 6. Click Save Changes at the bottom of the page.
7. Your new, personalized lesson will be saved under the Your Lessons tab.