Level Up Formative Assessment
Scenario:
You'd like to evaluate whether students are acquiring content knowledge as they gain academic language in Speak Agent, unit by unit — and to see what gaps or misconceptions they may have.
How It Works:
Student Experience:
The Level Up formative assessment is assigned to students as part of a lesson. Students self-check their content knowledge at the end of each Speak Agent lesson.
Contextual hints guide students toward a right answer if they get it wrong on the first try.
Students may access Word Gallery (a visual learner's dictionary) directly from Level Up, as a support. (NOTE: The Word Gallery link in the top-right corner is visible to students, but may not be visible to teachers in preview mode.)
Where to Find the Results:
Teachers may view the Level Up scores in both the student and class lesson reports, as you can for other scored activities. Here is an example of a student lesson report with the Level Up data highlighted: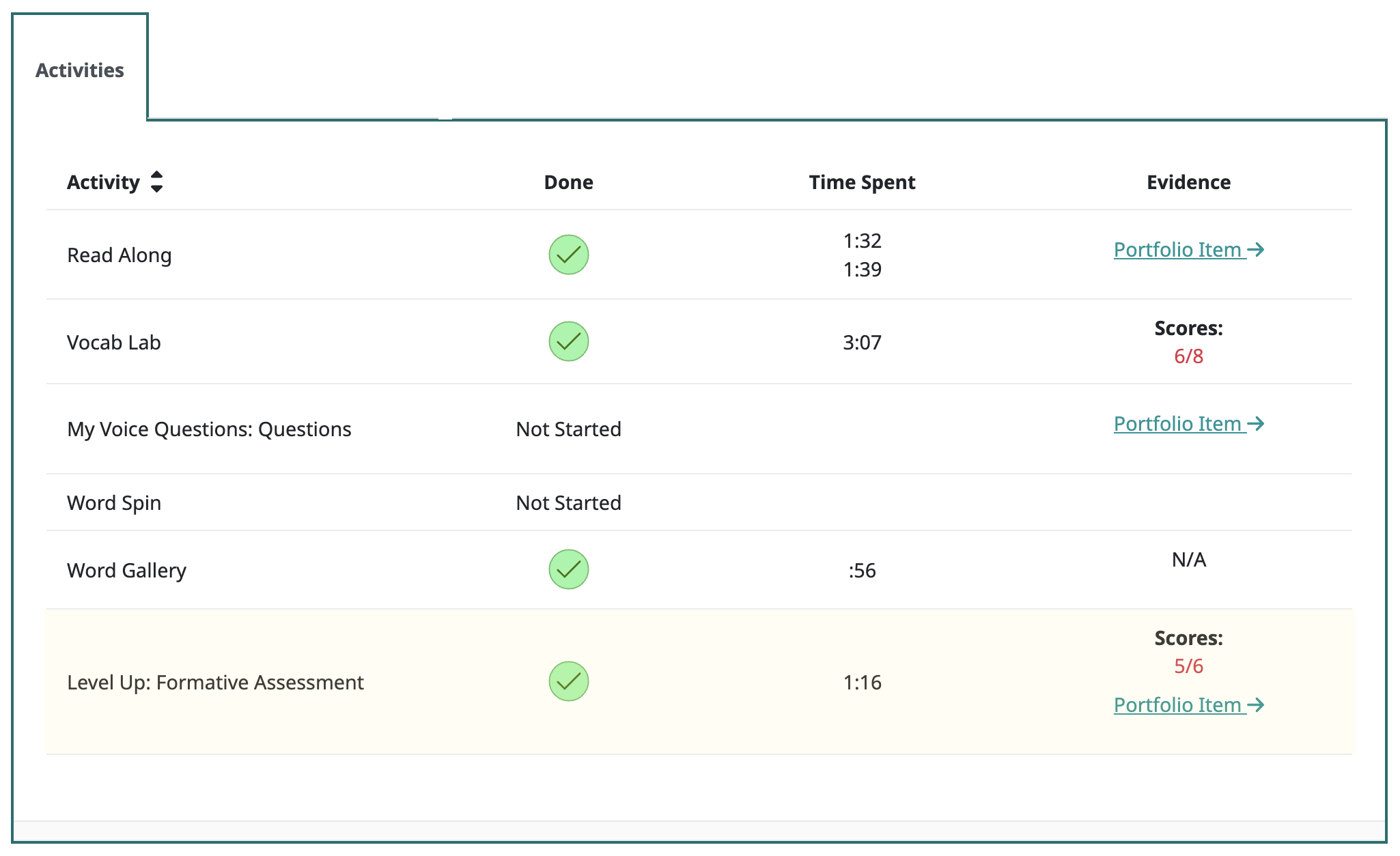 This activity is also saved to the student's portfolio, so you can see the specific answers each student gave: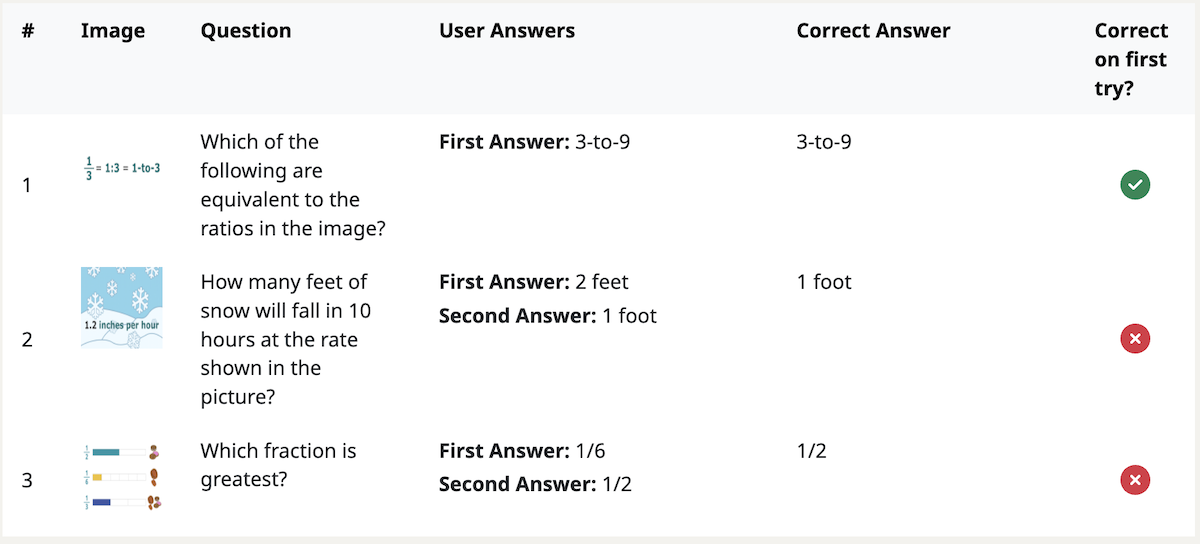 Mission accomplished!